28th of June 2021
Stronger winds and shadier marinas
We checked out our next stop Alliklepa from land before. It's a small port that has only been in operation for one season. It is well protected, especially from the upcoming thunder storms…
The sail from Lohusalu to Alliklepa was beautiful. We got to go quite close to land as it gets deep fast on the North cost. We passed the tip of Paldiski and the large cargo port that is stationed there. Paul tried his luck with fishing again with a wobbler from the boat and I was holding my breath that the wind will stay unchanged (we were still sailing without engine). Entering marinas without a motor is often a matter of luck and precise calculations, but if the winds are right, it is fairly easy.
My mom dropped by Alliklepa and brought us an old but in nearly unused outboard engine. It was bought for our small fishing boat, but never really used. We decided to try it out and took her for a swim. Of course the motor stopped working as soon as we got out of the marina. My mom had a quick dip. Just as we saw the first lightnings flashing we were back in the port. This all happened in less than ten minutes. Probably one of our most eventful sails so far.
The next days were spent on ground, waiting out the storms. We made some repair works and rested.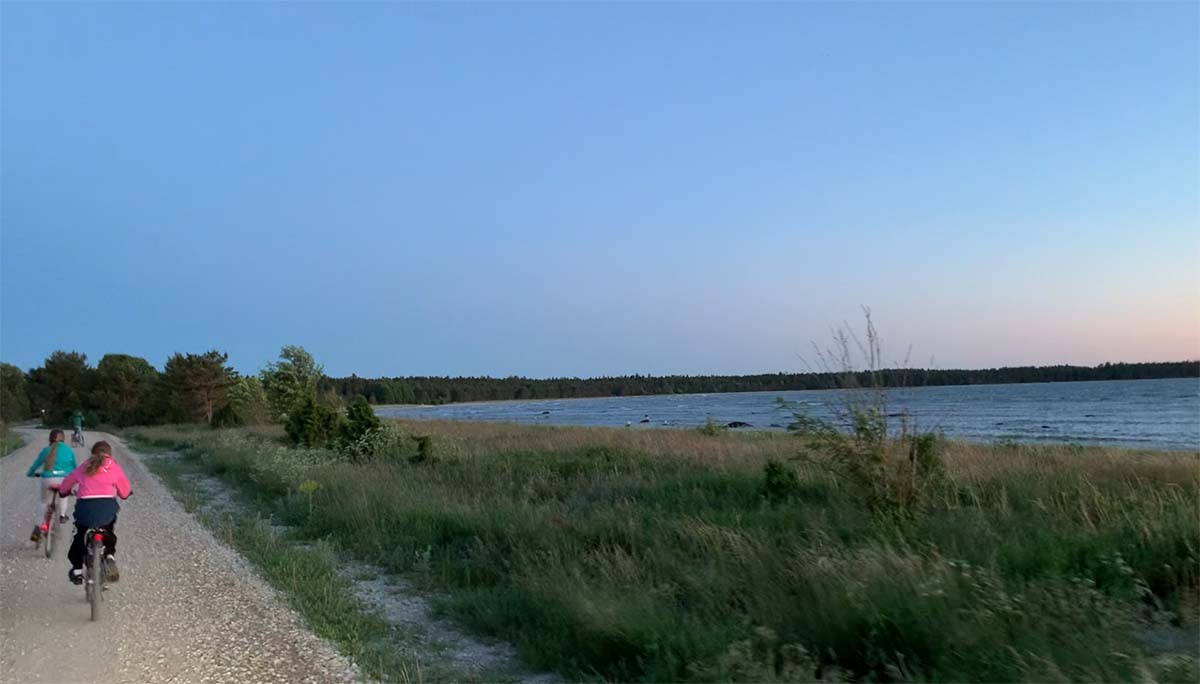 The wind was still slightly over my comfort zone, but we had land sickness. So we sailed over to Dirhami port, around 10 nautical miles away. The old fishing marina was somewhat cold and unfriendly, but the view from the peninsula stunning. We napped on the beach and had tofu with rice for dinner.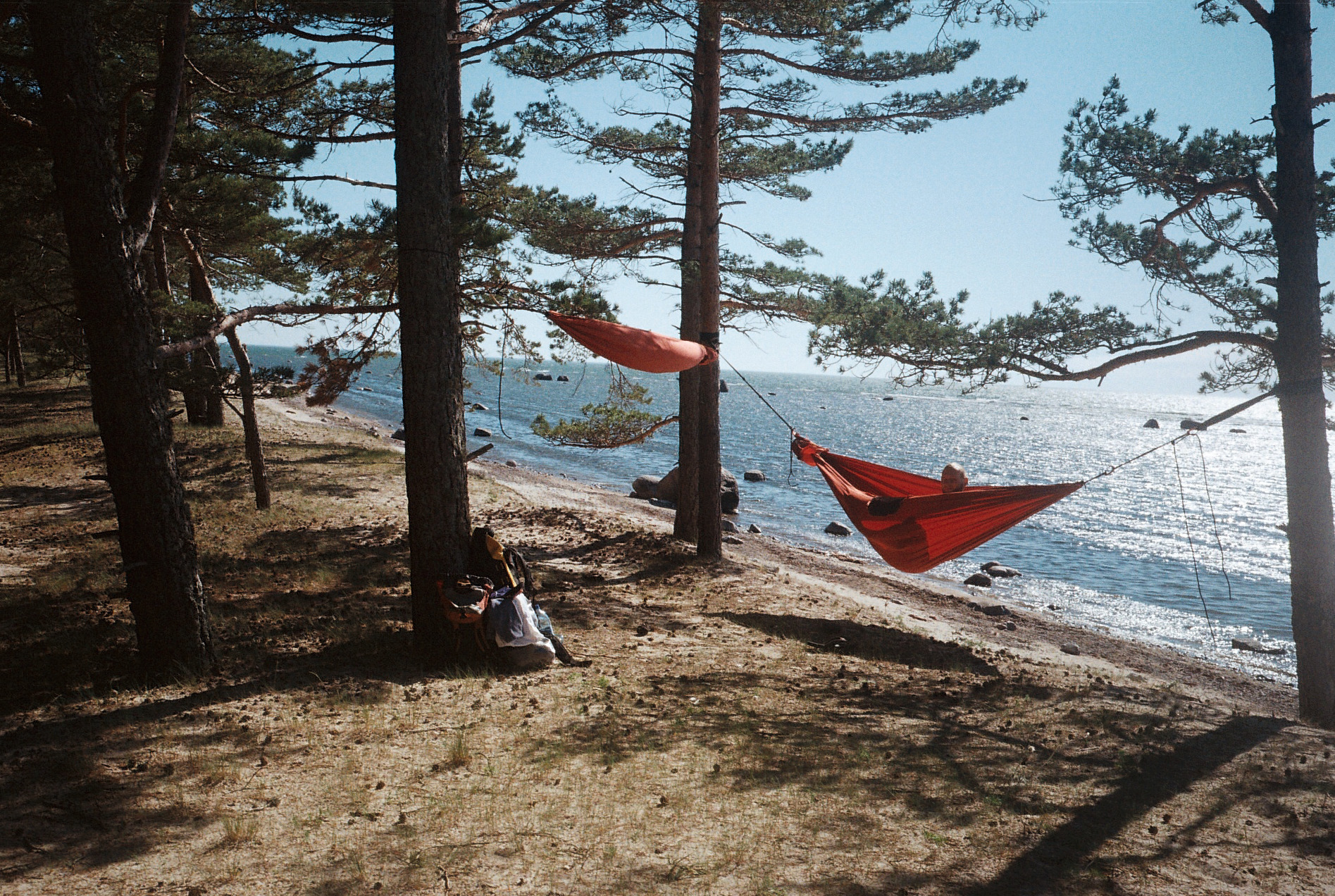 In the evening the wind picked up again and the boat was hauling and it was banging against the pier the whole night. It was time to find a more quiet port. The initial plan was to go to Rohuküla. With the help of our new motor we headed towards the sea. Perfect conditions, long stretch with no costal navigations, side wind and thousands of suns glittering on the sea. Ahh it felt good, steering was smooth and our speed was picking up. But before we know it we were clocking in a new speed record (for us) 7,8 knots…
It doesn't happen often that the boat feels stronger than me, but there it did. So we lowered the Genoa and reefed the main sail in the mist of the waves. Tricky, but just in time before the shallow and narrow Voosi Kurk pass. The waves calmed down and we glided through the channel. To avoid more waves we turned off into the protected marina of Haapsalu, saw a friendly windsurfer on the sea and parked ourselves next to a pirate ship. I had a cheese and mayo sandwich.
Written by mia, pubblished on the 10th of July 2021