1st of July 2021
Fishing, fighting and fear of forecast
My hand was still hurting from the vaccine. But we headed out, the wind was favourable and distance short. Out on the water the heeling angle felt more comfortable than ever and I was slowly learning to enjoy the speed. The num pain in my arm went unnoticed.
Soon we found ourselves in a small fishing port Soela. Before I know it Paul had his fishing line out and caught his first Ahven. We were unsure what to do with it and finally released it. I promised to look up how to clean and cook fish, so for the next one we would be more prepared.
Next stop — Koguva. Another small fishing port on Muhu. There was a nice cafe with friendly staff and we decided to have lunch there. The smoked fish was rather disappointing and after lunch Paul headed out to catch some fresher fish for dinner.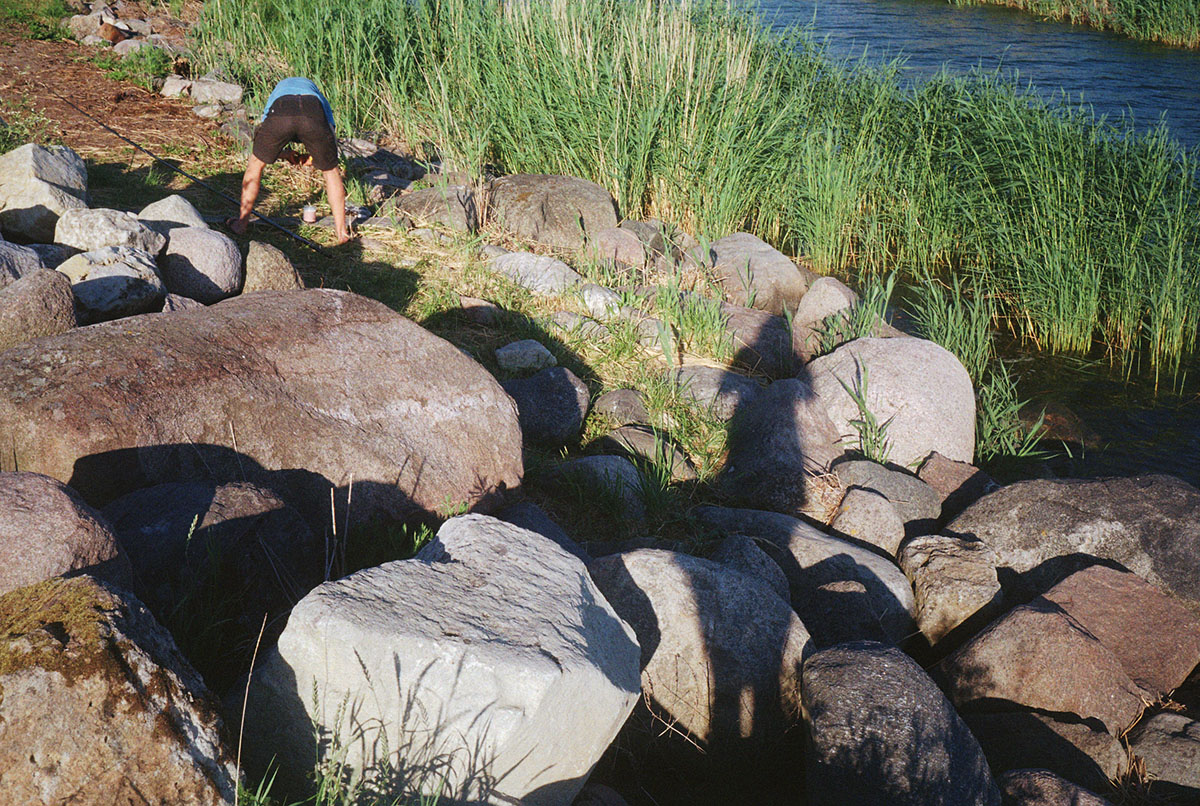 He succeeded! Of course I still had not looked up how to clean fish. So I tried to copy my grandpas moments. The movements I had seen him do my whole childhood in the yard of our summerhouse. Luckily a fisherman came by and gave me some tips. Dinner was very delicious :)
Next morning we headed out for a longer trip — almost a circumnavigation around Muhu. We got no wind, decent wind and too much wind. The sun was hot and I was keeping a constant lookout for clouds as it had promised to thunder. We were stopped by the police, again, they checked us so thoroughly we almost could not keep course. The trip seemed terribly long. And my anger and screaming when the almost-non-excistant-Baltic-sea-current was agains did not bring more wind…
The wind rose when we turned in between Saaremaa and Muhu. I was so eager to be on land that we managed to kissed rocks again. No damage. We spent the evening cooking leftovers in the scenic Lõunaranna port, saw sparkling night clouds and decided that soon it was time to do provisioning.
I obsessed over the forecast to find a perfect route. While Paul was charged 8 euros for two bottles of water… It is surprising how in these slightly off grid places people feel the right to make their own rules.
Next morning we headed towards Kuivastu to pick up Sasha and Jan our soon arriving freinds.
Written by mia, pubblished on the 7th of August 2021